Press Release
21st January 2022
PLYMOUTH'S ROYAL WILLIAM YARD MARINA HOSTS EXCLUSIVE PRINCESS YACHTS GLOBAL LAUNCH EVENT
Royal William Yard Marina, Plymouth is set to host a prestigious, invitation-only, launch event held by Princess Yachts, the UK's leading luxury yacht manufacturer in its brand home. The Princess Exclusive runs from 22nd - 30th January 2022 and will feature a line-up of some of the world's most luxurious yachts, including the global launch of the Princess X80 and the all-new V50.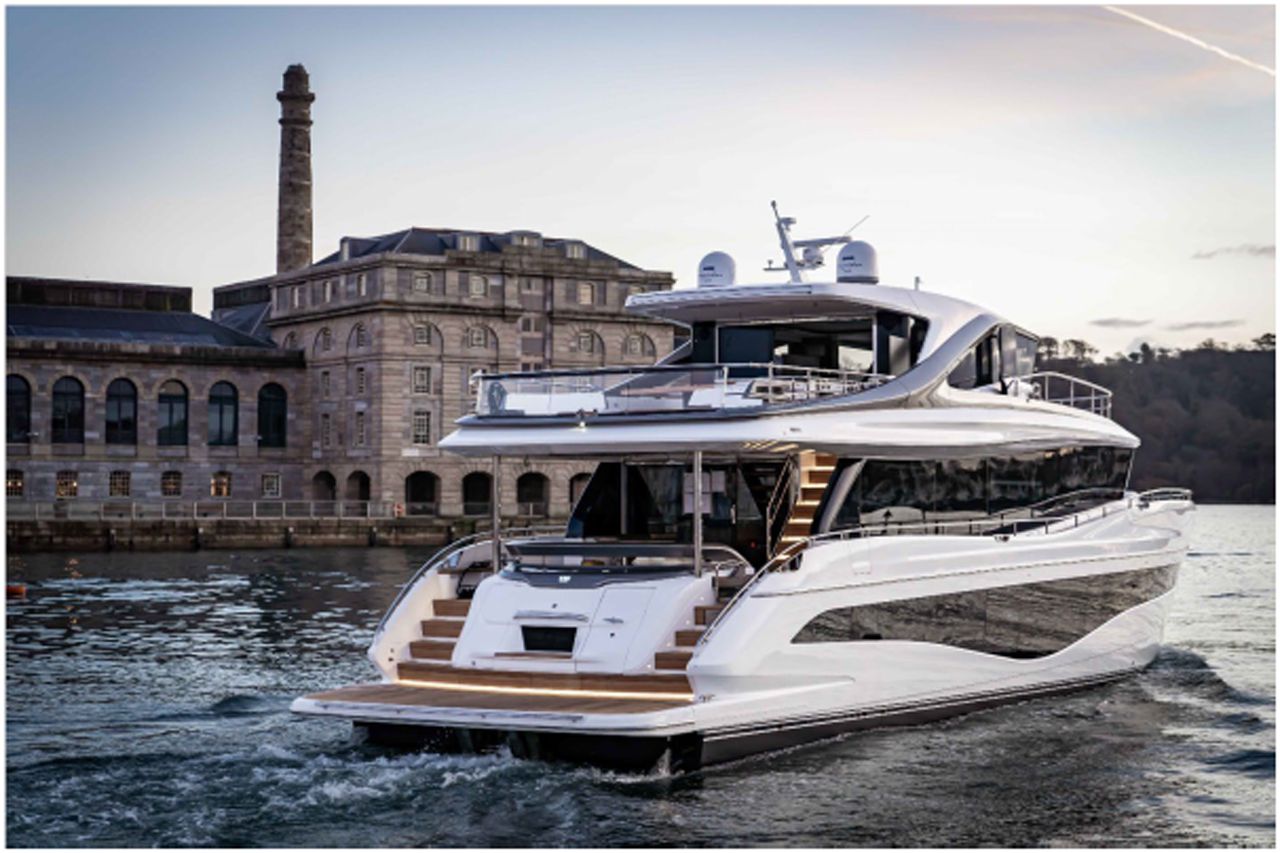 The event has been organised following the cancellation of boot Düsseldorf 2022 and comes as part of a collaboration between Princess Yachts, managers of Royal William Yard Marina, Plymouth Boat Trips and owners of Royal William Yard, Urban Splash to bring the event to the UK. The Düsseldorf show is a key event in the luxury yacht calendar and draws customers from across the world, who will now be able to experience the Princess launch in Plymouth, where its vessels are made.
Ben Squire, Managing Director of Royal William Yard Marina and Plymouth Boat Trips said: 'We're thrilled to welcome The Princess Exclusive event to Royal William Yard Marina. This is an incredible opportunity to showcase Royal William Yard Marina as one of the UK's most unique, vibrant waterside destinations, set within the historic and architecturally stunning surroundings of Royal William Yard."
He went on to say: "While the event is invitation only, visitors to Royal William Yard will get a rare opportunity to view these incredible yachts, close up and can take advantage of the shops, bars and eateries that surround the Marina."
Emily Jones, Commercial Director at Urban Splash, adds: "We are delighted to host this exciting world-class event at Royal William Yard, working closely with our community and neighbours to make this an outstanding occasion. It's the perfect location given our rich maritime heritage, marina and host of activities available for all on the water."
"An award-winning vibrant waterside destination, Royal William Yard is the best place to eat, drink, relax play and stay in the South West. With much to explore and memorable experiences to be had, we look forward to sharing this unique place with those coming to see these incredible yachts."
Guests invited to the event will experience both yachts from Princess's new 'superfly' X Class range, the X80 and X95, seen together for the very first time. Features on display include an extended flybridge that provides 30 per cent more indoor space than a traditional motor yacht.
The X80 is the smaller sister ship to the award winning X95. Defined by innovative layout options with a host of distinct spaces, the X80 includes an enclosed bridge and Skylounge on the upper deck, and optional master stateroom forward on the main deck. Bringing together the very best of Plymouth manufacturing, these opulent Princess vessels also feature bespoke Vispring mattresses on board, each one crafted by hand at Vispring's Plymouth factory.
Will Green, Chief Commercial Officer, Princess Yachts, said: "Despite the unfortunate cancellation of this year's boot Düsseldorf 2022, we are thrilled to be able to showcase our models in our brand home of Plymouth.
"This is the first-time our customers will be able to experience the all-new X80, an exciting addition to the award-winning X Class range. The proximity of Royal William Yard to our factories around Plymouth also allows our employees and the local community to be able to see a boat show line-up on their doorstep. We are extremely grateful to the team at Royal William Yard marina and at Urban Splash for helping us bring this incredible event to life, as well as to the resident berth-holders for allowing us to borrow their unique location."
As part of the event, Princess will host its employees on selected evenings throughout the week, to provide them with the opportunity to view the finished yachts in a show environment, a novelty which is not always accessible for those working on the production line.
Princess will be operating a Covid-19 safe environment throughout the show with visits operated by appointment only. Customers and prospects can register their interest and arrange appointments via their local Princess Distributor.
1st March 2018
It might be covered with snow at the moment, but in a few months time the sun will be blazing down on the Royal William Yard's revamped marina ready for the summer season. Founder of Plymouth Boat Trips, Ben Squire, has just signed a deal to take on the waterfront area and give it a makeover.
From today the harbour will be undergoing a deep clean, with a fresh lick of paint, new signs and sleek, modern lighting.
Ben, 42, has been running Plymouth Boat Trips for nearly half of his life and is buzzing about his next big business venture, Royal William Yard Marina Ltd.
Read the full article by Herald Reporter, Sarah Waddington here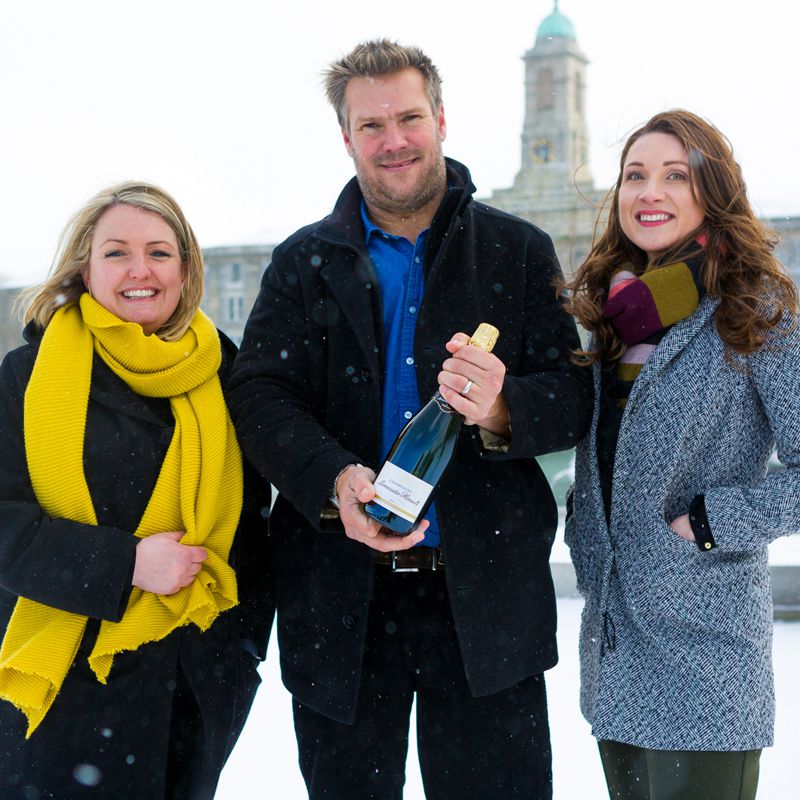 A UNIQUE DESTINATION…
---
Royal William Yard Marina provides the perfect place to moor up for the afternoon or to stay a while. From leading restaurants, bars and shops to swimming, beauty and yoga - there's something for everyone.
There's also an eclectic mix of events throughout the year - experience monthly good food markets, theatre and outdoor cinema as well as live music and circus performances. Ideally located for exploring, Royal William Yard has excellent transport links - Plymouth City Centre, the historic Barbican and Cornwall can easily be reached by ferry, bus or foot.
All set within architecturally stunning surroundings, Royal William Yard Marina is Plymouth's hidden maritime jewel.